Finished lambing!
Posted on
We have finished lambing with only two sheep that were not in lamb, usually we get them scanned to see. Luckily we have only ended up with one pet lamb this year. I have named her 'star' and she is loving the bottle very much. I took her out onto the lawn to give her her milk today. She loved it! As you can see on the picture below she has froth coming out of her mouth because she is trying to gulp it down so fast and because she is enjoying it.
She is still with her mum who instead of chewing her cud and swallowing it like a normal sheep she instead spits it out; so now she is thin! Star was born early and had a brother we put them under the heat lamb but sadly her brother died. She was extremely small and still is now for her age! We give her milk because her mum doesnt supply enough to feed her.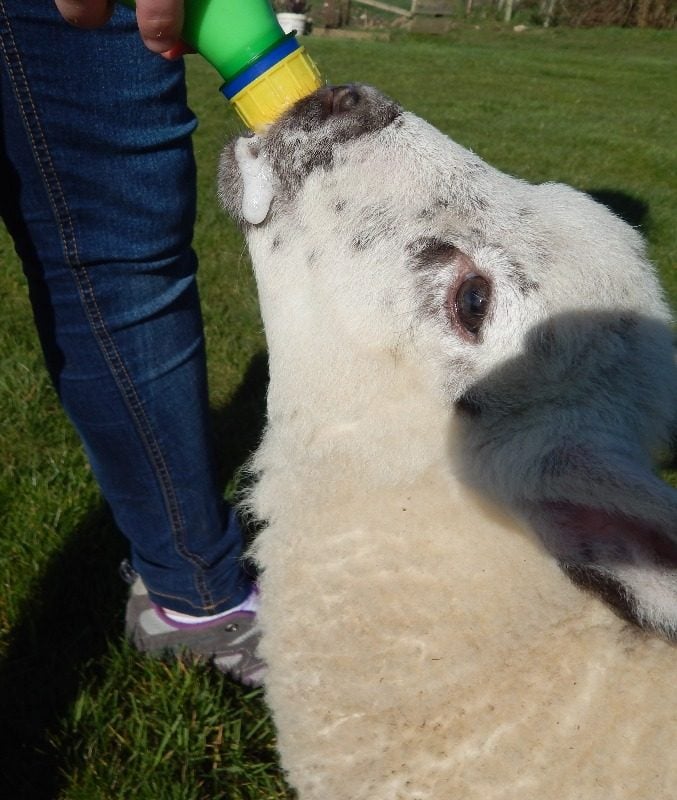 Star drinking her milk.