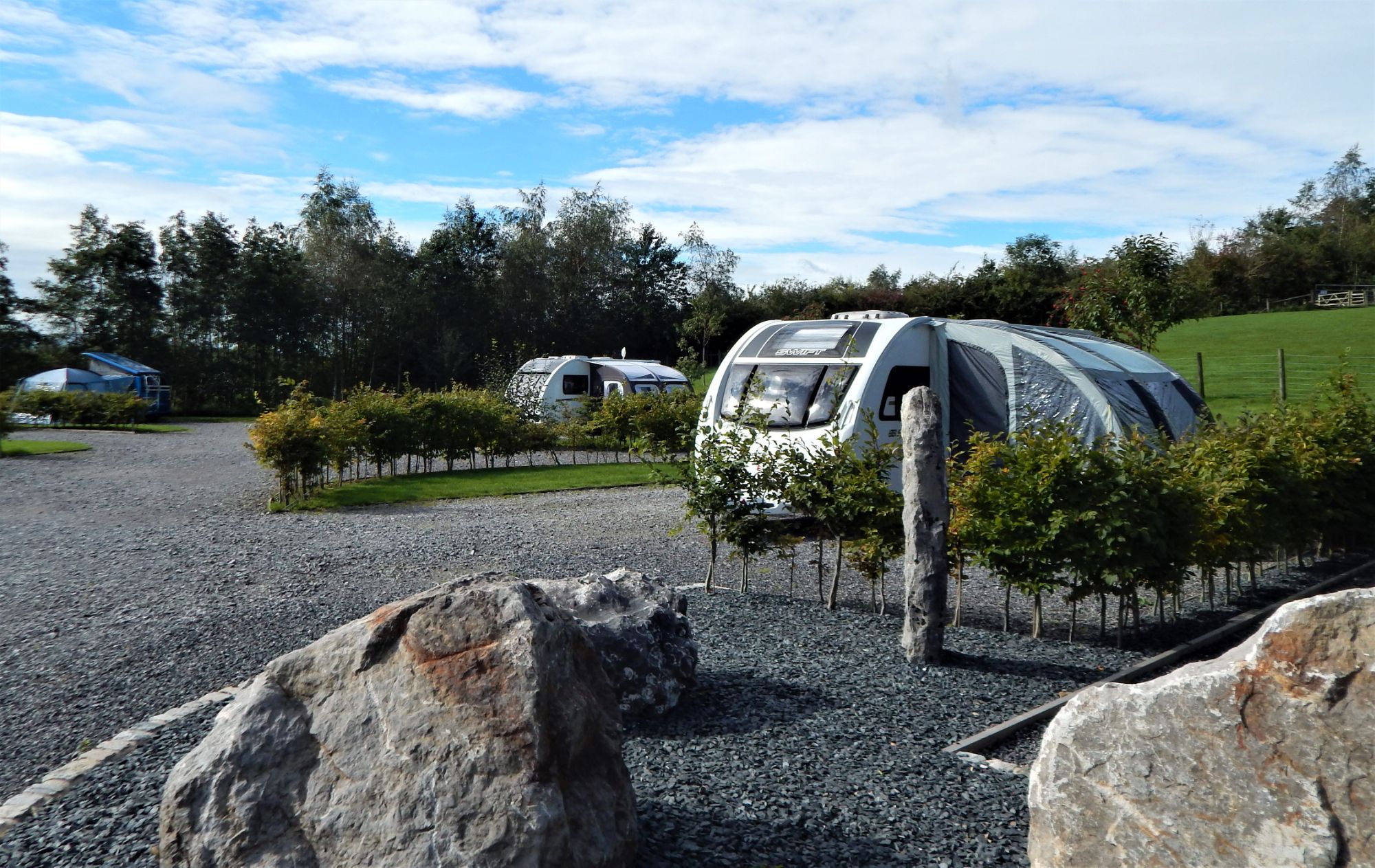 42 spacious hard-standing pitches with 16amp electric hook-up inc. (No grass pitches) made up of 12 Standard Pitches & 30 Serviced Pitches with their own freshwater tap & grey water waste.
Shower & toilet facilities with underfloor heating.
Disabled shower/toilet facilities.
Covered pot wash area.
Brochure/local information room.
Spacious enclosed dog exercise area - max 2 dogs per pitch.
Motorhome Drop-point.
Complimentary Site wide Wi-Fi included.
Some guests may experience limited TV reception.
Wonderful night skies with no light pollution (no bollard lighting around the site)
Families welcome; however, please note that we do not have a play area nor any open areas for play (no ball games permitted).
Superb location: Just a short walk to the nearest pub and 300mtrs to the nearest food shop/coffee shop with its own bakery and butchery department. The village of Ingleton is approx a 1 mile walk.
Hail & ride bus service to Settle/Skipton/Kirkby Lonsdale and the Dales villages between.
Please note we no longer accept 'drop-in' bookings - pre-booking is essential.
SEASONAL PITCHES: We are not offering any further Seasonal Pitches. We currently have 4 seasonal pitches and are not intending on increasing this number, we have also closed our waiting list for 2022/2023 season. Thank you.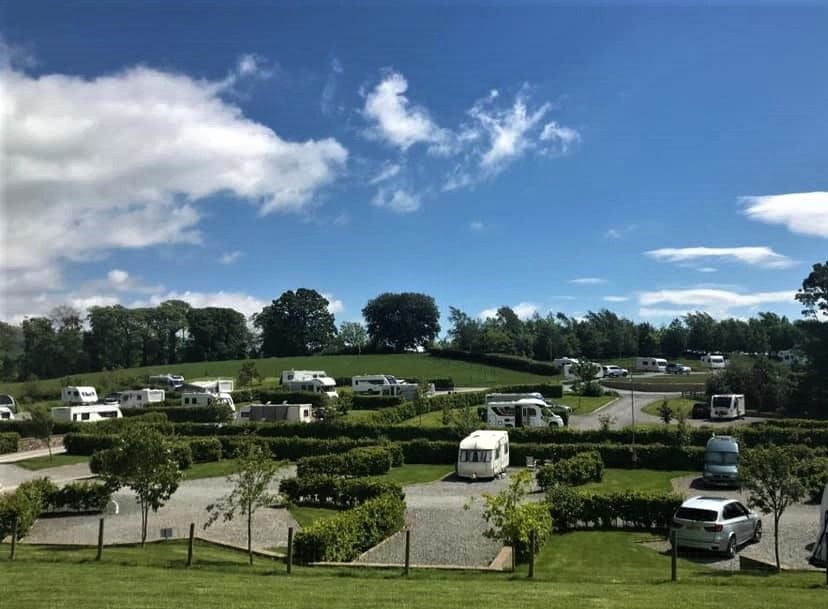 Dogs are welcome and are to be kept on a short lead around the site. There is spacious enclosed dog exercise area where they may be let off their lead. (max 2 dogs per pitch).
Families are welcome, however we don't have any open areas nor play areas, however the village play area is 10-15 minutes walk away! Sorry no balls games around the site.
Some guests may experience limited TV reception. Complimentary site wide WiFi is included
CARAVANS, MOTORHOMES, CAMPERVANS AND TRAILER TENTS ACCEPTED - sorry NO TENTS. Please read the T&C's before booking.
Pitch rates range from £27-£33 per night with a discount for stays 7nts+
check availability online and make a booking via our website
telephone us on 015242 41432
Between 8.30am - 5.30pm or email us with your enquiry
make payment for an existing booking
Pay your balance online by 4pm the day before arrival so that we can email you your pitch & arrival details