Back to Tupping Time
Posted on
I have been at home for a few weeks before returning to University, this last weekend we let Frank the tup/ram in with his ladies. He is donning his blue harness and crayon for the occassion. He will wear this colour crayon for a couple of weeks before we change to a different colour so we know which sheep he has 'tupped' and which are due to lamb first. The gestation period is around 144 days.
At the moment there is plenty of grass for the sheep to eat but it slows down growing over this next month. Tup Frank gets a feed of course ration (cereal, peas, maize, beet and mollassas, vitamins & minerals) which is high energy each day. We can check his harness and also make sure that there is enough crayon on it at the same time.
A couple of weeks ago all the sheep were showered in a mobile unit that a contractor brings to treat their fleeces with a fly and tick, lice treatment.
This morning my Dad took some lambs to the local abbotoir for slaughtering and butchering, we will then collect the meat next week. The other lambs have been sold at the local auction over the previous few months. I have kept one Beltex cross lamb that I have bred as a future breeding sheep, she won't be put to the tup to breed this year as she is too young. I've called her Ida!
Young Farmers Club (YFC) have been busy with district competitions against other clubs, I won Senior class breeding sheep judging, Truck & Trailer Handling and at another event my brother James came 2nd in the Dry Stone Walling competion.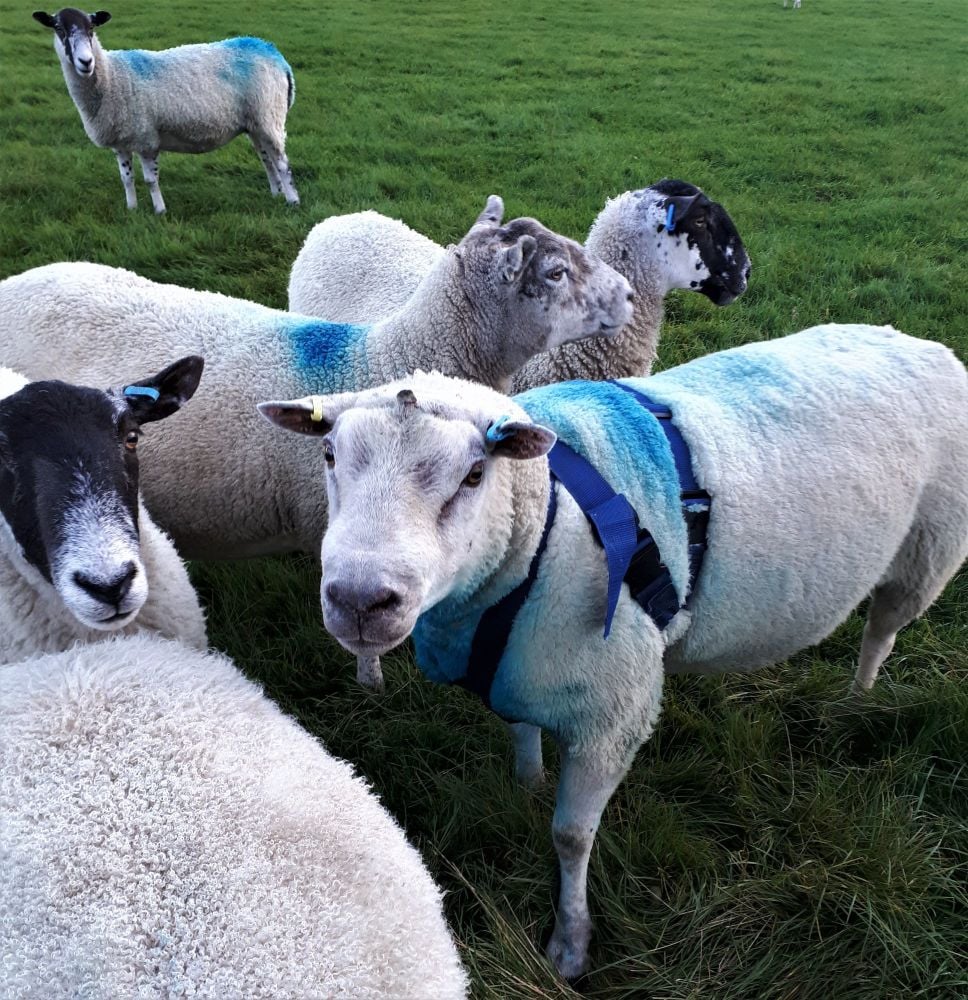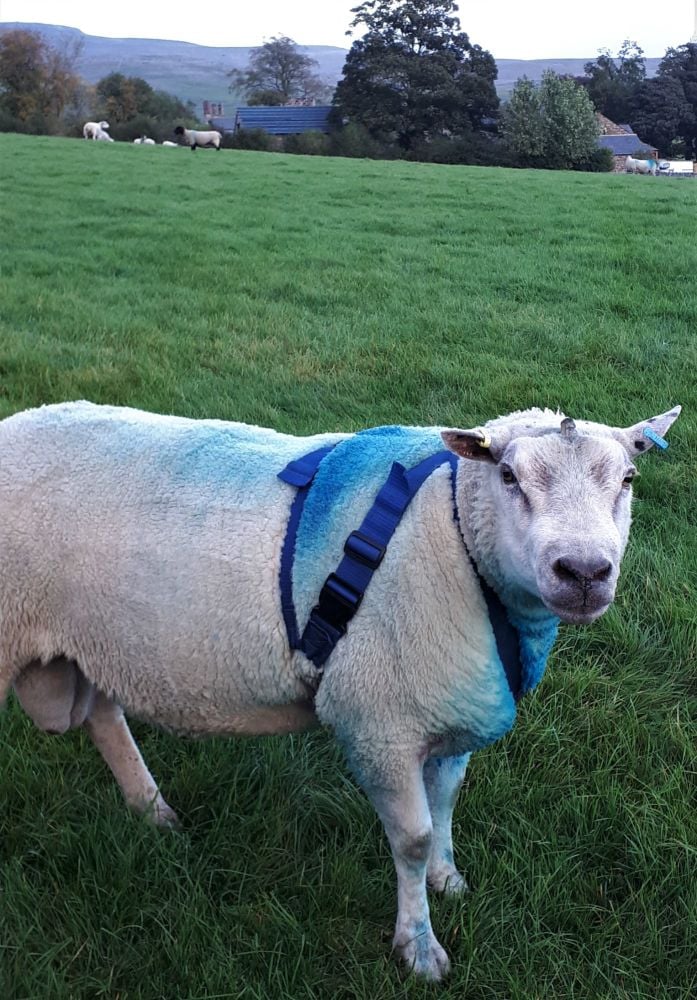 Frank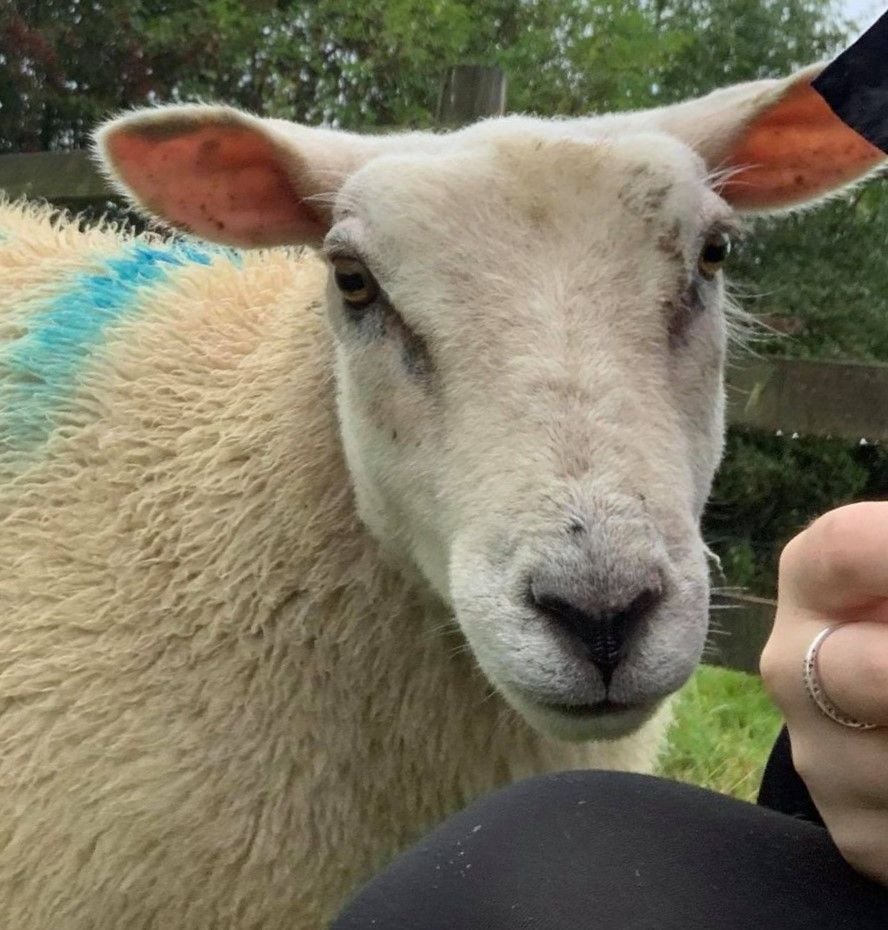 Ida, Franks Daughter.