Pigtails and Sheep!
Posted on
Pigtails!
The pigs were up and waiting for us this morning; all ready out of bed.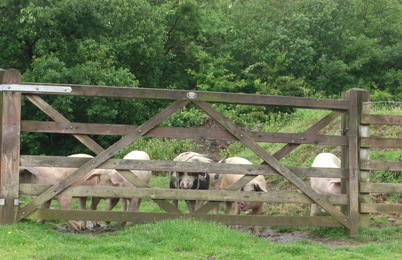 One thing that we have noticed is that pigs curl their tails when they are happy. If you touch a pigs tail when it is eating the pig will straighten it out but a few seconds later it will eventually curl it back up!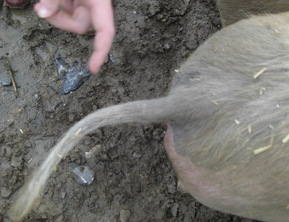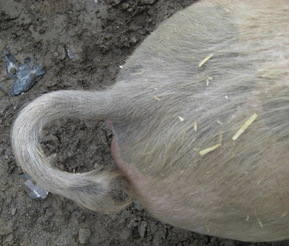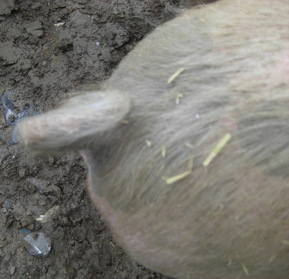 Sheep Fashion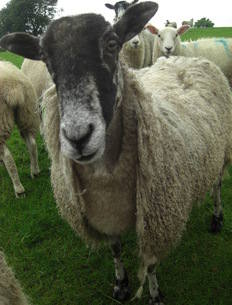 This sheep, called Dorothy, has what we call a cardigan on. Dorothy is quite an old sheep and every year in early summer she casts her coat from the front of her her neck; when this happens it means she is thriving and healthy. In the wind it flaps and in the summer she can 'unbutton' it and cool down.