Elderflower cordial
Posted on
Today I have bottled the Elderflower Cordial I started making on Sunday. After picking the flower heads on Sunday and washing them we left them soaking with sugar, orange, lemons and citric acid. It tastes lovely and refreshing on a hot day with sparkling water!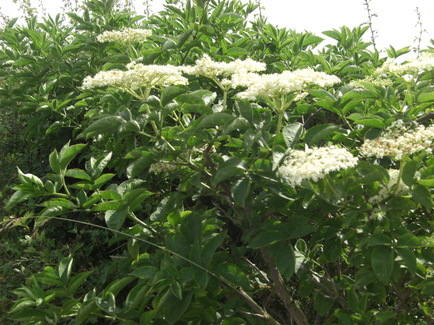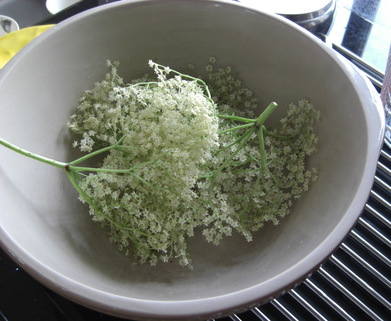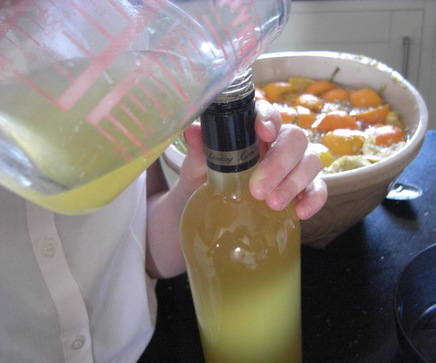 The recipe I use is a family one....
Ingredients: 25 heads of elderflower in full flower, 4 oranges. 1 lemon, 3lb granulated sugar, 2oz citric acid and 3 pints water.
Method:
Wash the flower heads gently and drain.
In a large preserving pan disolve the sugar in the water. Take off heat and add the elderflower heads.
Squeeze the juice from the orange and lemons into the water.
Roughly chop the skins of the lemons and oranges and add to the water.
Stir in the citric acid and stir thoroughly
Cover with a clean teatowel and leave for two days.
Strain through a sieve lined with muslin cloth then bottle into clean glass bottles.